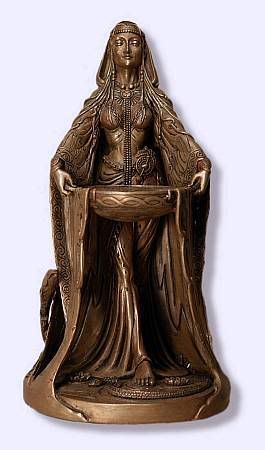 PUBLISHED, FORMATTED, IMAGES ADDED & COMMENTARY/ANNOTATIONS 
(IN 

RED

)
 BY KENNETH S. DOIG
Part I: Their Origins and Prehistory
by Nick Griffin, M.A. (Hons.), Cantab.
(WEBSOURCE: http://www.natvan.com/national-vanguard/115/celts1.html}
"The whole nation is war-mad, both high-spirited and ready for battle, but otherwise simple, though not uncultured."-- Strabo, 1st century AD. geographer"Golden is their hair and golden their garb. They are resplendent in their striped cloaks, and their milk-white necks are circled with gold."-- Virgil, 1st century BC. poet
---
"Celts": If the name means anything to the average American, it probably calls to mind a parade in Boston on St. Patrick's Day, when even the beer is dyed green.

 
Beyond a vague notion that the Irish, Scots, and Welsh share a romantic common heritage in some way different from the English whose language they mainly use, the Celts lie forgotten and irrelevant in the mists of time.
Such ignorance is one of the symptoms of a race on the verge of collective suicide, for those with no 

knowledge

 of, or pride in, their forefathers are no more likely to have any concern for future generations of their kinfolk either.
Yet the Celts are regarded by historians as "the fathers of Europe." Genetically as well as culturally they played a major part in laying the foundations for the great achievements of the White race. 
Just as important, many of the mistakes they made which condemned them to defeat and collapse contain lessons today for those striving to save our race from sinking forever into a sea of color, ignorance, and eternal